In Turkey, a hotel with a view of twenty-three centuries of history
2 min read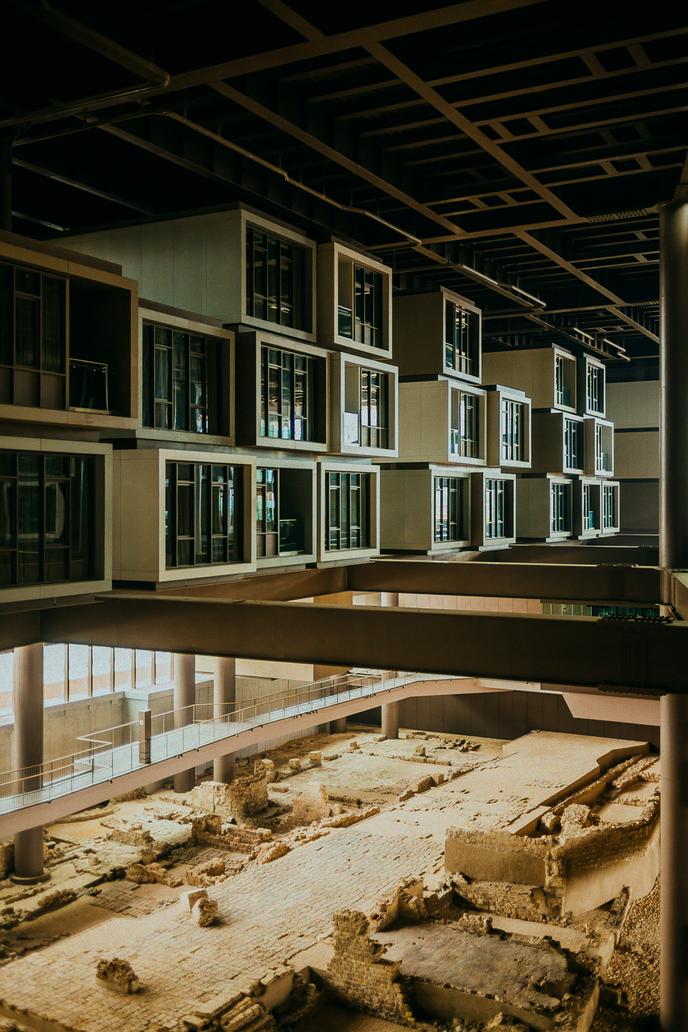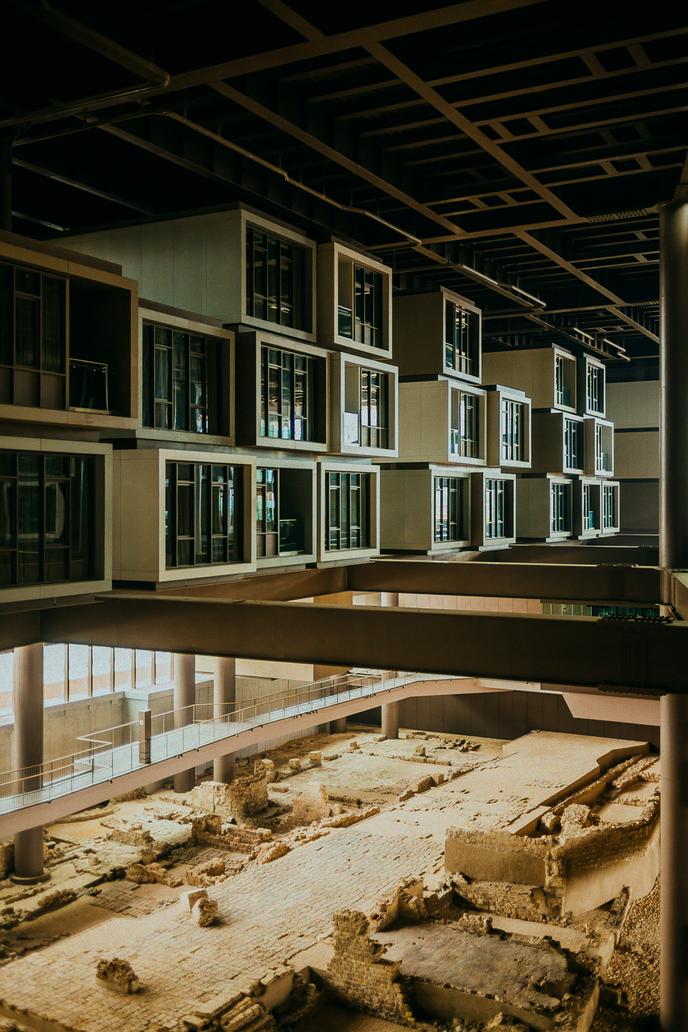 The rooms of the Museum Hotel, located in the booths of concrete-like containers. Furkan Temir for M Le magazine du Monde
It is a strange structure of steel and glass. A six-storey building open on the outside one eye distracted could easily be confused with a parking air particularly modern. The interior is even more disturbing. Immediately after the entrance door, one has the feeling of setting foot in a lunar base or to be at the heart of a science-fiction film of the 1980s. The vast space is crossed vertically by massive steel columns and horizontally by walkways that interweave on multiple levels. Around, block cabins, a concrete-like containers are carried through the air by the pillars – these are the rooms…
At the very top, under the canopy, a last floor houses conference rooms, a spa with a Turkish bath, a fitness club and restaurants with stunning views of the city and the surrounding countryside. What madness has so gripped Necmi Asfuroglu, the owner ? Business man, producer of concrete and steel, had never developed a hotel before this project rétrofuturiste. To understand his approach, it is necessary to lower the eyes and look under the property, perched on stilts of steel. There is discovered a splendor : a 1.7-hectare ruins of the ancient city of Antioch, on which the modern city of Antakya (Turkey) is built.
Built in 300 av J.-C, Antioch was the third largest city of the roman Empire, after Rome and Alexandria. It is here that christianity began to develop : the disciples of Christ have taken the name of "christians" in the first century, to distinguish themselves from the jews who did not believe in Jesus. The streets of the present town, covering centuries of history through different eras, hellenistic, roman, byzantine, christian, arab.
Thirteen civilizations
The history of the Museum Hotel started in 2009. Antakya is a tourist area popular and Necmi Asfuroglu wants to install a 5-star classic on land that he owns, conveniently located between the archaeological Museum and another must-see attraction of the city, the grotto of St. Peter. "Antakya is based on an archaeological site, the State requires the manufacturers to make excavations before beginning work. The archaeologists have therefore probed the ground at various locations. Each time, they had fallen on something. The construction of the hotel had to be stopped, " says Sabiha Asfuroglu, the daughter of the owner, who oversaw the project.